Phonics
In Nursery and Reception, your child will learn to read the Set 1 sounds by sight. They will also learn how to blend them together to read words e.g. c-a-t = cat. In Year 1 and Year 2, they will then move onto learning to Set 2 and Set 3 sounds.
Before your child can start to read, they need to learn to:
Say the sound that is represented by each letter or groups of letters. These are called 'speed sounds'.

Know how to blend the sounds together in a word to read it e.g. c-a-t = cat. This is called 'sound- blending'.
Set 1 Speed Sounds
To begin, we learn a sound a day. We use pure sounds so that your child will be able to blend the sounds into words more easily.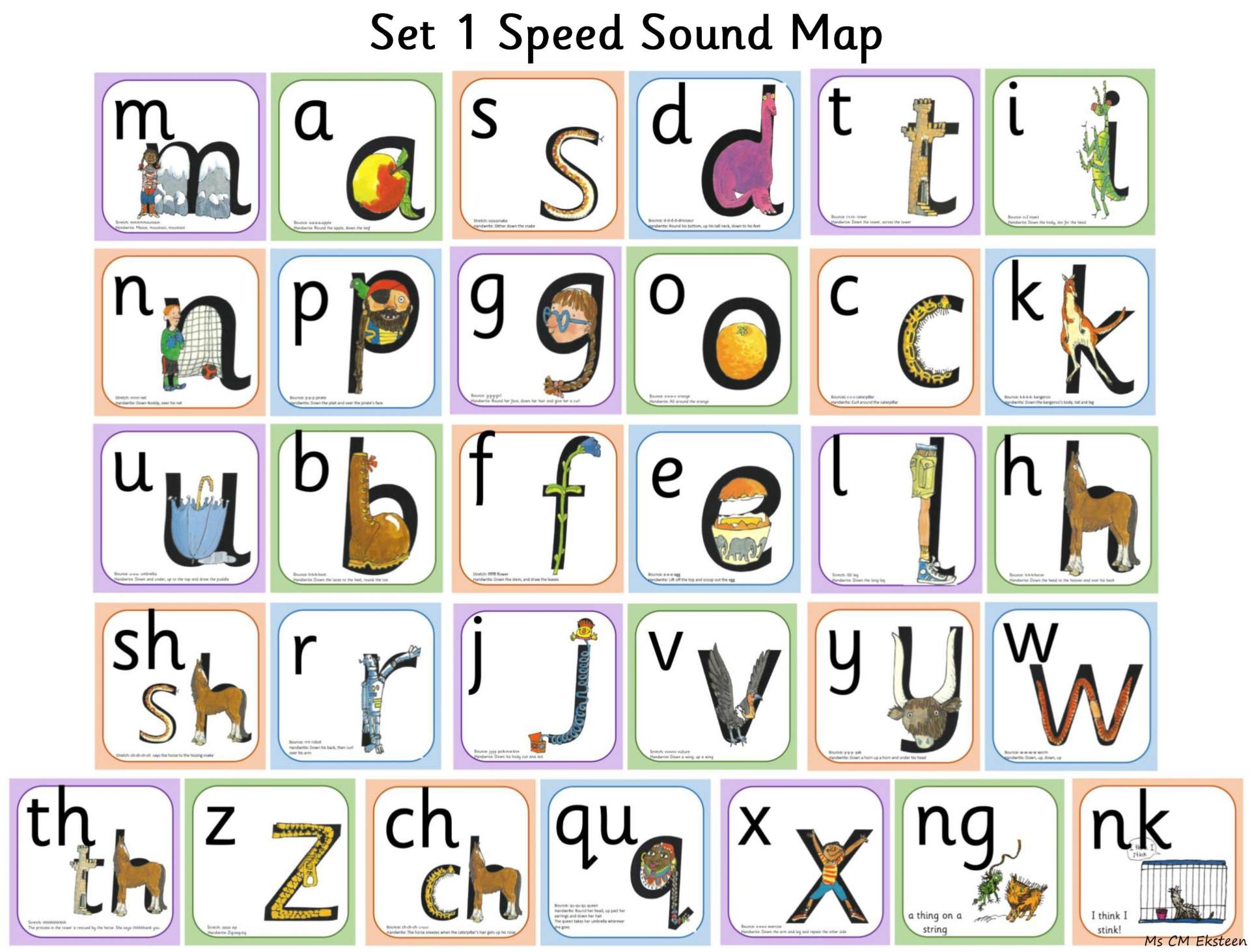 We then use 'Fred talk' to sound out words. Fred talk helps children read unfamiliar words by pronouncing each sound in the word one at a time. Children can start blending sounds into words as soon as they know a small group of letters well. At the start we use magnetic boards and magnetic letters to build the words. The first words that we start to blend, are the following:
Word time 1.1

Word time 1.2

Word time 1.3

Word time 1.4

Word time 1.5

Word time 1.6

Word time 1.7

at

mat

mad

sad

dad

sat

in

on

it

an

and

pin

pat

got

dog

sit

tip

pan

gap

dig

top

bed

met

get

bin

cat

cot

can

kit

mud

up

cup

bad

fan

fun

fat

lip

log

let

had

hit

hen

ship

shop

fish

red

run

rat

jog

jet

jam

vet

yap

yes

yet

yum

web

win

wish

wet

sock

thin

thick

this

zag

zip

chin

chop

chat

quiz

fox

box

fix

six

sing

bang

thing

wing

bell

well

huff

mess

think

blob

brat

drip

send

dress

frog

gran

stamp

strop

stand

ticket

robin
Set 2 Speed Sounds
Once your child knows all Set 1 sounds by sight uses them to blend to read words, we start teaching Set 2 initially and then Set 3 long vowel sounds.
We now start to learn that two or three letters together can make one sound. We call them 'special friends'.
Set 3 Speed Sounds
After learning the Set 2 sounds, your child will have learnt one way in which each long vowel sound is written. When learning their Set 3 speed sounds, they will be taught that there are more ways in which the same sounds are written, e.g. ee as in tree, and ea as in tea.
Reading Set 3 speed sounds will be taught for most of Year 1, and spelling the Set 3 speed sounds during Year 2. When your child learns their Set 3 sounds in school they will learn:
• The letters that represent a speed sound e.g. 'ea'
• A simple picture prompt linked to the 'speed sound' and a short phrase to say e.g. 'cup of tea'
There are 20 Set 3 speed sounds that are made up of two or three letters which represent just one sound, e.g. ea as in tea, ow as in cow, and are as in care. As before, it is important that your child does not pronounce these as 2 or 3 separate sounds.
When a sound contains two letters that makes just one sound e.g. 'ea', we call it a'digraph'. When a sound contains three letters that make just one sound e.g. 'ure', we call it a 'trigraph'. When a sound has two letters, which work as a pair to make one sound, but are separated with the word e.g. 'a-e' (cake), we call it a'split digraph'.
Sound families
We learn to distinguish between the sounds that sound the same but have different spellings. E.g., we learn that , and all sound the same and we learn the correct spelling for words like day, rain, cake, play, train, shake.
Learning At Home
Your child will be allocated RWI Ebooks and can access these with their username and password at home.
They will also receive a RWI book in their reading pack every week, matching their phonics group closely.
Practice the correct pronunciation for the sounds: